In a blog post a few years ago I showed that the Fed Day edge has basically played out before the announcement even takes place. Returns after the announcement have been somewhat random.
In last night's subscriber letter I decided to take a similar look, but only examining instances during long-term downtrends. Below is a look at how the SPY has performed from 2pm to 4pm on Fed Day's where SPY closed below the 200ma the day before.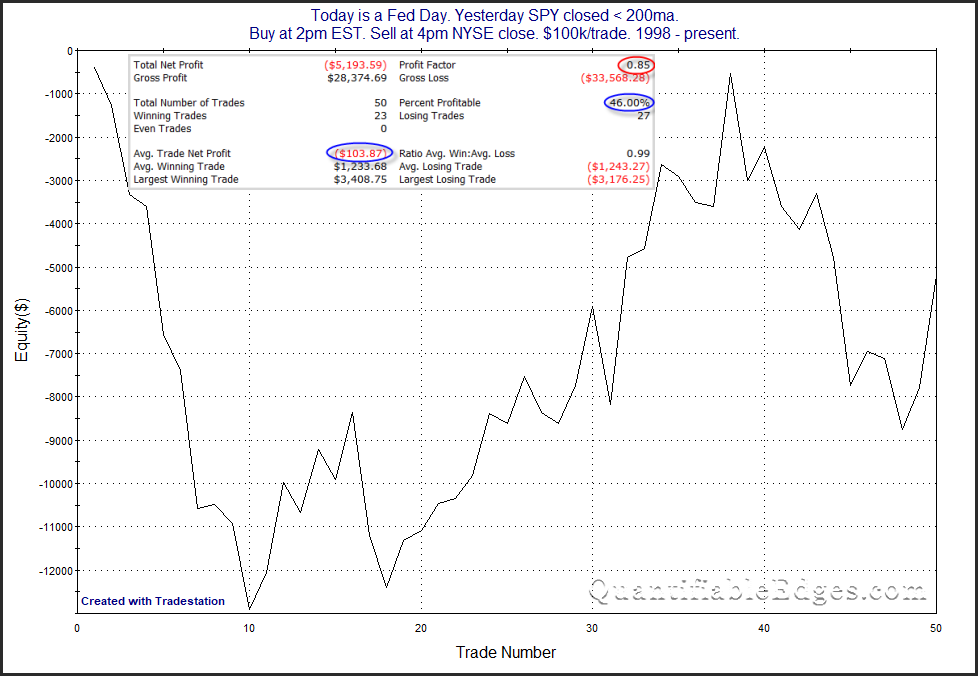 Choppy and inconsistent with net results slightly negative. Not an appealing curve for bears or bulls. But now let's look at performance from the close the day before the Fed Day until 2pm of the Fed Day during downtrends. (Announcements are typically at 2pm EST.)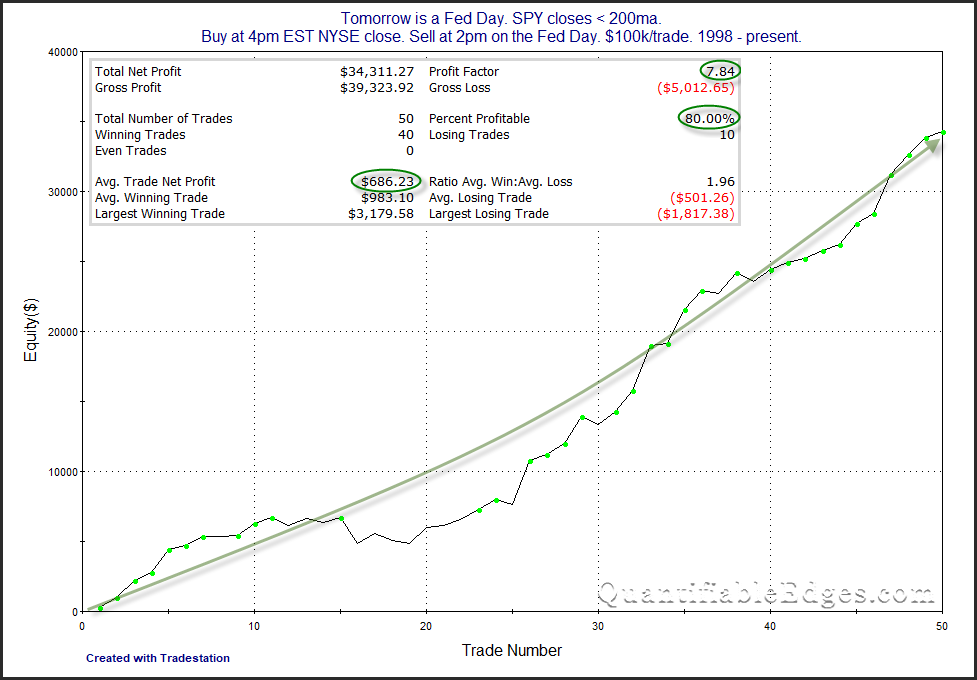 Numbers here are very strong and the curve is incredibly consistent. I'll also note that the last 11 instances, dating back to November 2011, all saw a gain.
This all reinforces my view that it is generally better to exit Fed Day-specific trades prior to the announcement.  Of course there is a risk of missing out on a bigger Fed Day rally, but over time that has been the more consistent and more profitable approach.
Want research like this delivered directly to your inbox on a timely basis? Sign up for the Quantifiable Edges Email List.
How about a free trial to the Quantifiable Edges Gold subscription?