Before spending much Monday selling off, the SPX managed to make a new intraday all-time high. The new high followed by a poor and downward close triggered the study below, from the Quantifinder. Results are all updated.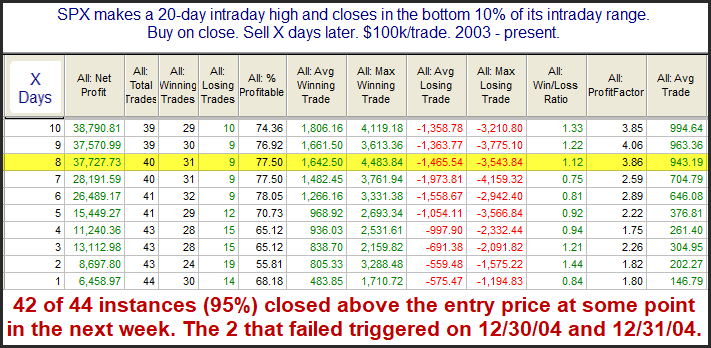 Results here seem to suggest an upside edge over the next 1-2 weeks. Though the reversal may have felt frustrating to bulls at the time, it does not appear to be substantial worry for the near term.
Want research like this delivered directly to your inbox on a timely basis? Sign up for the Quantifiable Edges Email List.