A few times over the years I have shown studies related to "Turnaround Tuesday". The bottom line is that when the market has pulled back for multiple days, going into a Tuesday, then Tuesday has seen a bounce begin on a more reliable basis than any other day of the week. That sure didn't happen yesterday. Historically, when there hasn't been a close higher on Tuesday after a 3-day pullback, what does that mean for Wednesday and beyond? The test below addresses that question.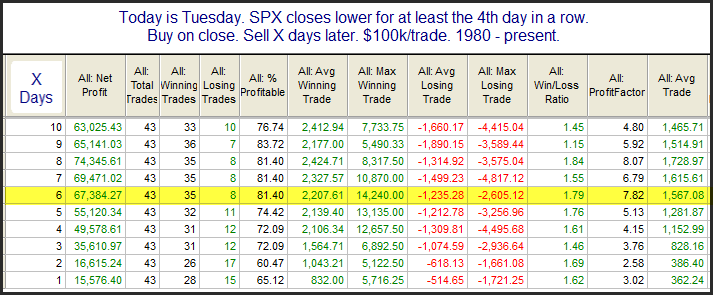 Results here have been very strong over a long period. In the past the "Turnaround Tuesday Failure" has just been a temporary setback.
Want research like this delivered directly to your inbox on a timely basis? Sign up for the Quantifiable Edges Email List.