While the market is closed on Friday for Good Friday, the BLS will be releasing the employment report.  This is only the 13th time since 1980 that this has happened.  Below is a list of all previous instances along with their performance on Monday when the market was then back open.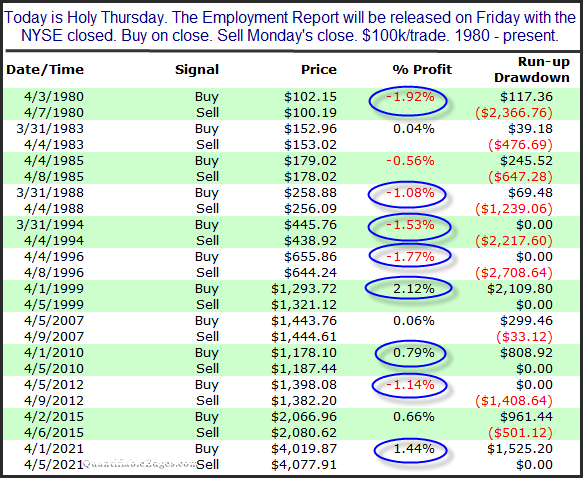 Six instances closed down and six closed up on Monday, so on the surface this study does not seem to provide useful information.  But what is notable to me is that 8 of the 12 instances saw the market close either up or down by more than 0.75%.  (Those are all circled in blue.)  That shows the Monday reaction has often been volatile, and suggests risk may be elevated a bit because of this.
Want research like this delivered directly to your inbox on a timely basis? Sign up for the Quantifiable Edges Email List.
How about a free trial to the Quantifiable Edges Gold subscription?