The last two weeks have been quite a wild ride. The week ending June 17th was the worst 1-week decline for SPX (-5.79%) since March of 2020. This past week completely made up for that loss (despite it only being a 4-day week) with a gain of 6.45%. Below is a list of the 4 other times since 1930 that SPX followed the largest 1-week loss in a year with a complete reversal the following week.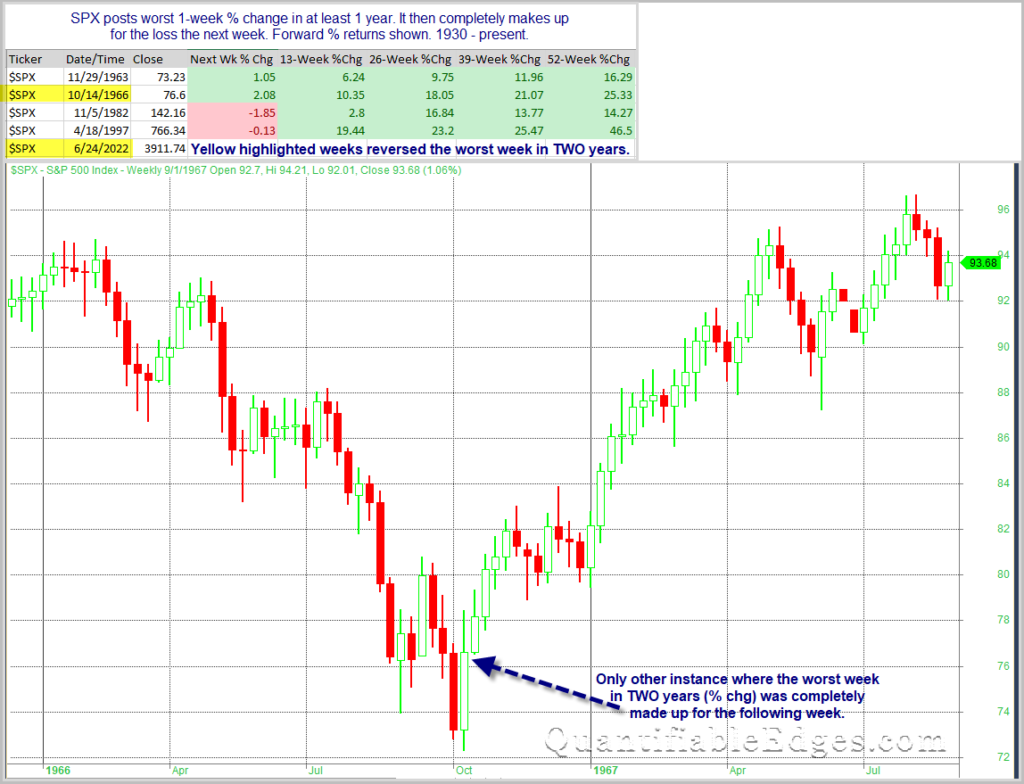 1966, which is shown in the chart above, was the only other instance that the losing week was the worst in over 2 years. Results were overwhelmingly positive 1, 2, 3 and 4 quarters out for all 4 instances.
I don't put a lot of faith in something that has only happened 4 times before, but if you are looking for a possible hopeful sign…well…this might be one.
Want research like this delivered directly to your inbox on a timely basis? Sign up for the Quantifiable Edges Email List.
How about a free trial to the Quantifiable Edges Gold subscription?