The SPX, Dow, and NASDQ all closed at all-time highs on Friday. Just 10 days ago the Dow closed at a 50-day low. That quick of a move from low to high is quite an accomplishment. Over the last 101 years this just the 21st time the Dow has managed to move from a 50-day closing low to a 50-day closing high within 10 days.  Below are all the other instances, along with the $DJI performance in the following days and weeks.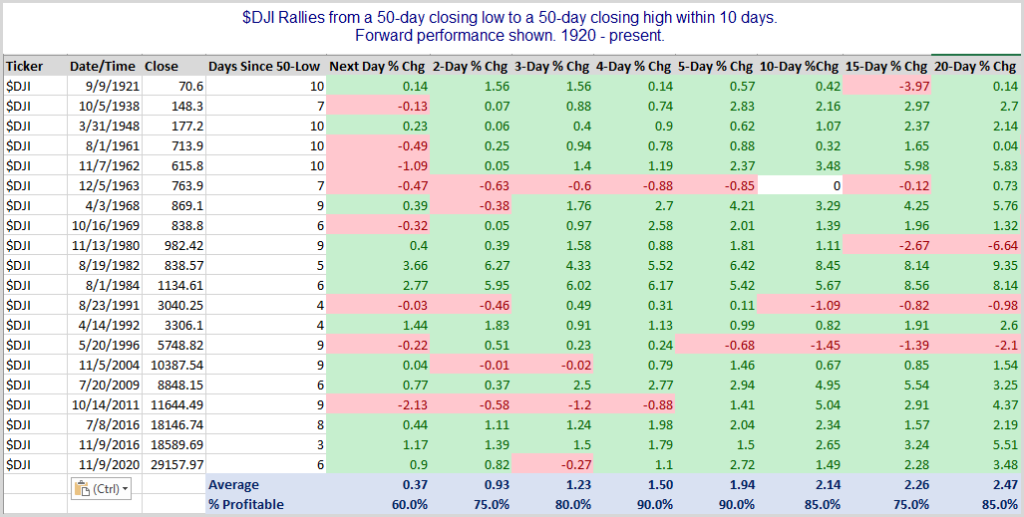 The Dow has generally seen the upward momentum continue. Those are some impressive gains over the first 1-5 days, and even out through 20 days. Traders may want to keep this in mind when formulating their bias.
Want research like this delivered directly to your inbox on a timely basis? Sign up for the Quantifiable Edges Email List.
How about a free trial to the Quantifiable Edges Gold subscription?