One thing that stood out about Wednesday's action was that the market closed down but still enjoyed a strong reversal of the lows. In the study below I combined the multi-day pullback concept with the fact that the market saw a relatively strong close.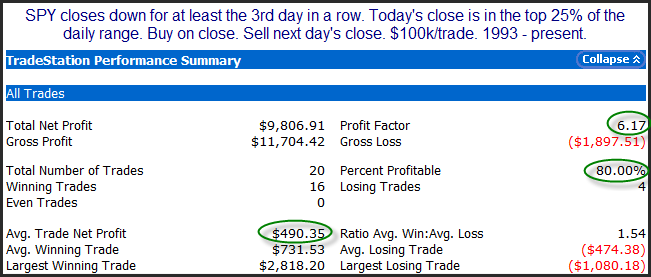 The stats suggest a high probability of an almost immediate bounce. In fact, most of what I am seeing now is suggesting a bounce.
Want research like this delivered directly to your inbox on a timely basis? Sign up for the Quantifiable Edges Email List.