The VIX, which is a measure of options pricing and is often referred to as a "fear index" saw a 15% drop on Friday. Meanwhile, the VXO, which is the old measure of the VIX, declined nearly 22%. Such big declines often suggest short-term over-optimism on the part of traders and are followed by a dip the next day. This can be seen in the study below.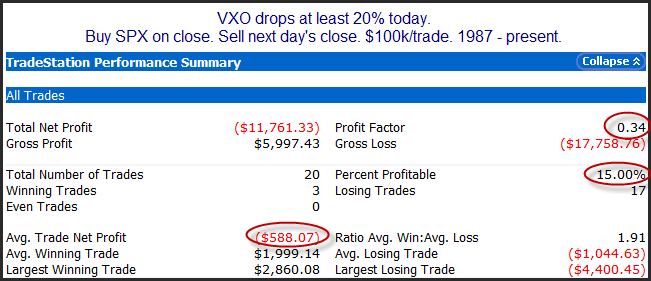 Numbers here suggest a downside edge. Traders may want to keep this in mind today.
Want research like this delivered directly to your inbox on a timely basis? Sign up for the Quantifiable Edges Email List.