The week after June opex is one that has struggled quite a bit in recent times. This can be seen in the table below, which shows full-week performance dating back to 1999 when the bearish inclination seemed to kick in.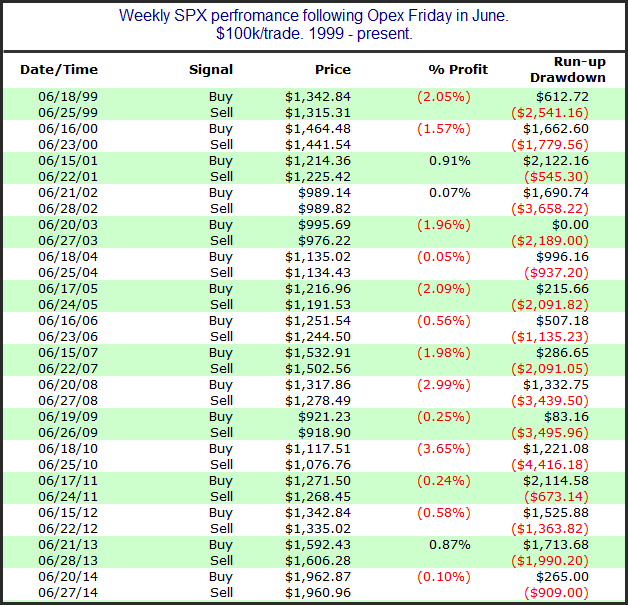 As you can see, it has been quite a streak of bearishness. Thirteen out of sixteen years have closed down. So it would seem we may be entering a weak seasonal period.
But the edge hasn't existed for that long. In fact, if you look back further, you'll find periods where this week appeared to show a bullish tendency. For instance, between 1979-1989 it closed up every year. So it will be interesting to see if the current bearish tendency continues to play out in the coming years.
Want research like this delivered directly to your inbox on a timely basis? Sign up for the Quantifiable Edges Email List.