One aspect of recent market action that is interesting is the weakness in the Russell vs the SPX over the last few days. While some may worry the divergence is concerning, an old Quantifinder study that appeared last night indicates the setup is likely suggestive of an upside edge. It looked at times the RUT closed down 3 or more days in a row and the SPX closed at a 3-day high.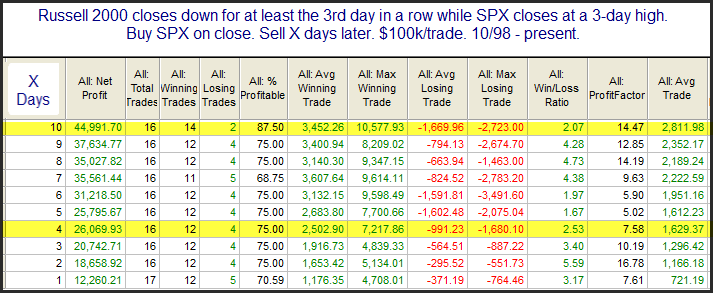 As you can see, stats are bullish right off the bat, and they stay strong through the first two weeks. Instances are a little bit low, but the stats at this point are very impressive. Below is a profit curve using a 4-day exit.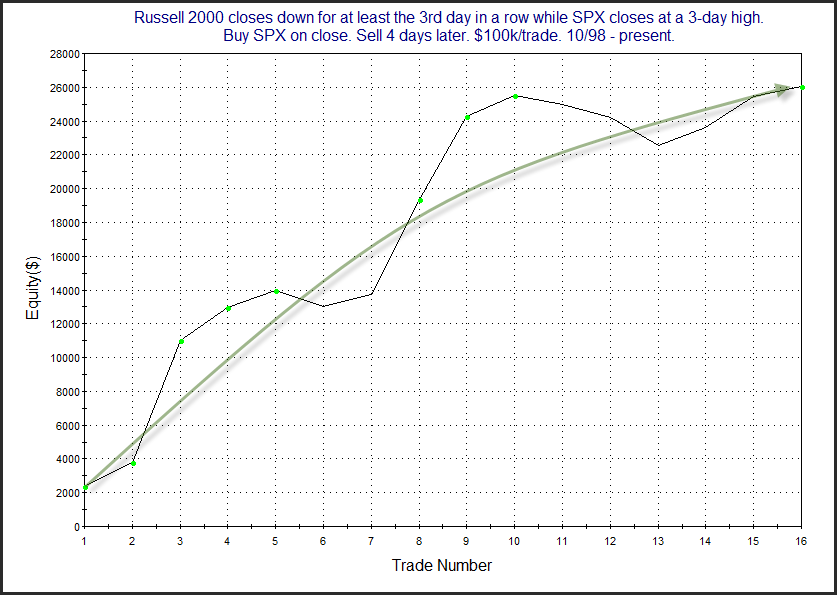 This looks pretty solid. Traders may want to keep this in mind over the next few days as they consider their market bias.
Want research like this delivered directly to your inbox on a timely basis? Sign up for the Quantifiable Edges Email List.