In this weekend's subscriber letter I showed several studies suggesting the Friday selling could be an overreaction and that a bounce early this week appears likely. I noted that Fridays are often viewed as the day most likely to have a downside overreaction. This is partly because people may be looking to bail out ahead of the weekend and avoid getting hurt by further bad news. This concept is something I have discussed in the past here on the blog, mostly recently last November.
In recent years the bounce has not always occurred on Monday. Sometimes we saw more selling on Monday before the rebound started on "Turnaround" Tuesday. A couple of interesting charts from the letter are shown below. They look at performance following Fridays that close down over 2.5%. The 1st is a profit curve assuming a 1-day holding period. The 2nd chart assumes a 2-day holding period.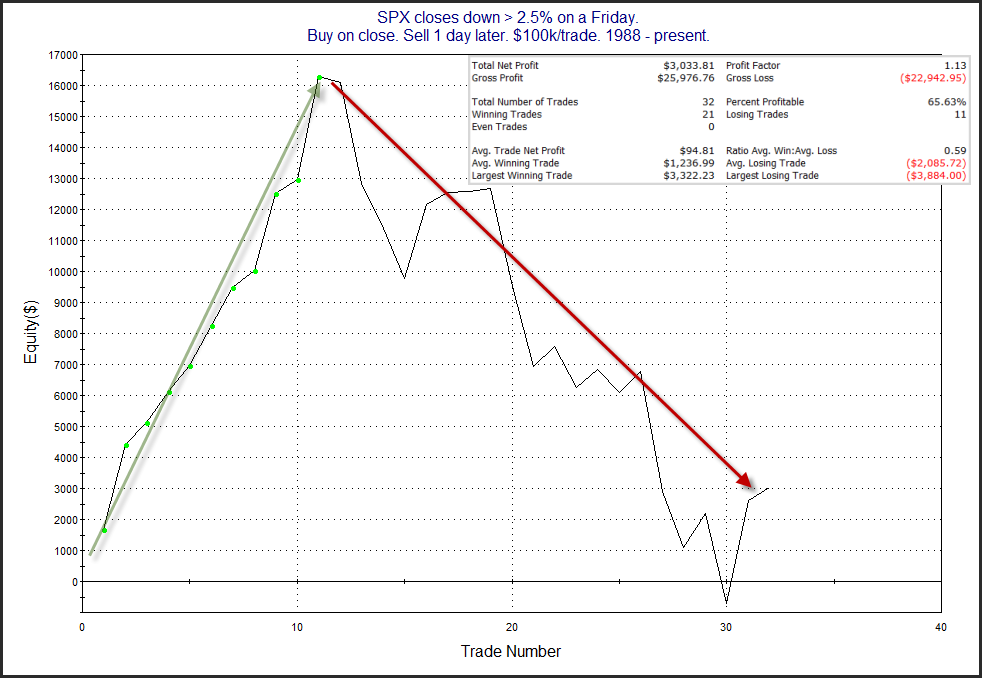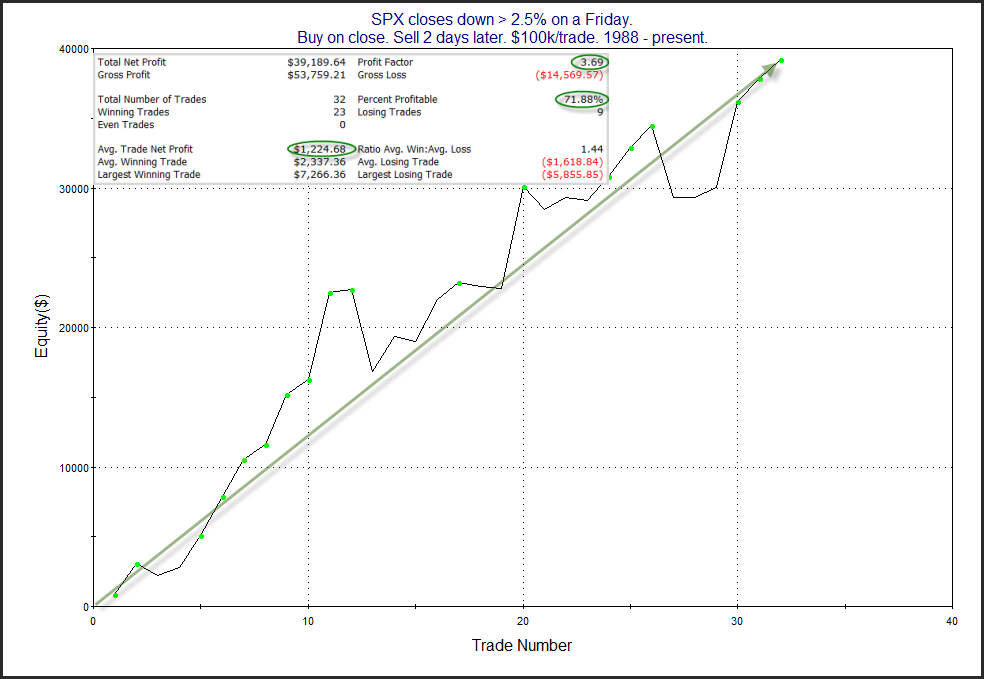 So in recent years the bounce has not as reliably begun on Monday, but it almost always did by Tuesday afternoon. We'll see if form holds this week and we get a bounce in the next few days.
Want research like this delivered directly to your inbox on a timely basis? Sign up for the Quantifiable Edges Email List.
How about a free trial to the Quantifiable Edges Gold subscription?