Last night I examined the current SPY pattern. I took into account Friday's short-term closing low and Monday's outside day and strong close. The study I concocted only triggered 11 previous times. But 10 of them saw lower closes the next day and the Average instance had a 1-day loss of over 0.9%. Below is the list of individual instances.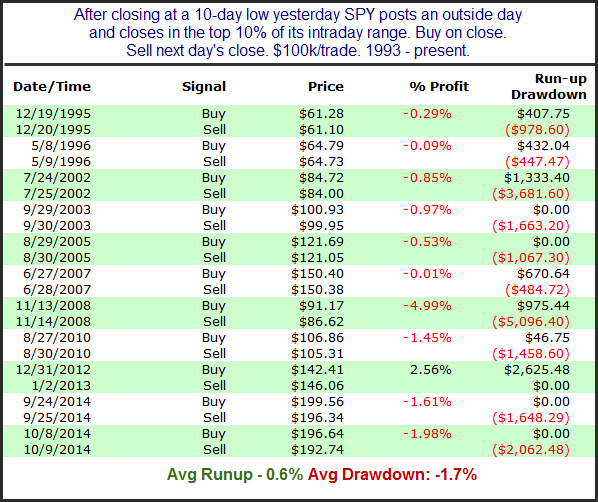 Not only have 10 of 11 closed lower but the average drawdown has been nearly 3x the size of the average run-up. This suggests a bearish edge for Tuesday.
I should note that I have seen other evidence over the last few days suggesting the bounce should have further to go. So although the study above is interesting and provides me a warning for Tuesday, I personally do not view it as reason enough to short the market.
Want research like this delivered directly to your inbox on a timely basis? Sign up for the Quantifiable Edges Email List.