Today I decided to look at SPX performance following past mid-term elections. I did not find much that suggested a strong edge. Below is a look at results since 1970 following mid-term elections.
The numbers suggest perhaps a mild inclination for the market to "celebrate" the results on Wednesday. After that there does not appear to be a strong tendency in either direction. Below are the 1-day instances listed out for those that are interested.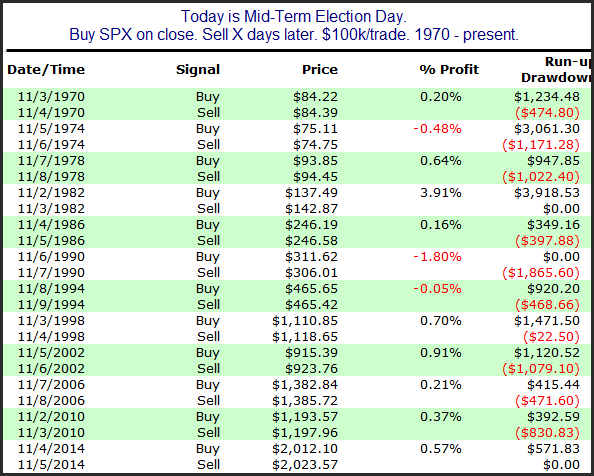 Want research like this delivered directly to your inbox on a timely basis? Sign up for the Quantifiable Edges Email List.