Opex week overall has typically been a bullish part of the month for the market. But over the last 20 years, January has been a major exception to this rule. The table below shows results of buying the Friday before options expiration week in January and then selling at the close of option expiration Friday, which is the 3rd Friday of the month.
15 of the last 20 January opex weeks have closed down. And the average January opex week lost about 1%. The max run-up during the week was about 0.8%, while the average drawdown during the same period was about 3x that, at 2.2%. And the stats are all this poor despite last year posting the 2nd strongest up move on a January opex week over the 20-year sample. Here is a chart that shows how the edge has played out over time.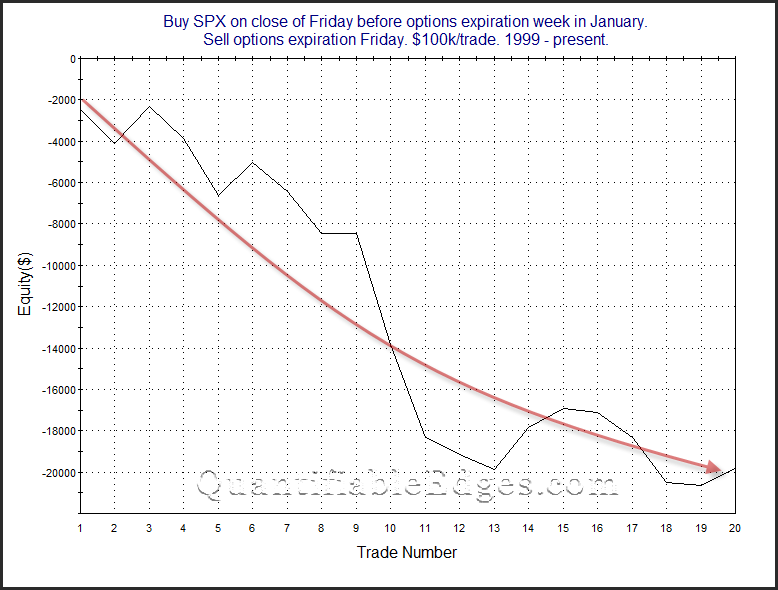 January opex is not only poor when comparing against other opex weeks, it is extremely poor overall. Looking at all week/month combinations back to 1999, the only week that has shown greater losses is the week after opex week in September. In other words, January opex week has been the 2nd worst week of the year over the last 20 years.
Want research like this delivered directly to your inbox on a timely basis? Sign up for the Quantifiable Edges Email List.