As I write this in the middle of the night, the S&P 500 futures are down between 4% – 5%. A 4% gap down for the SPY is very rare. Below is a list of all other times it has happened since its inception in 1993.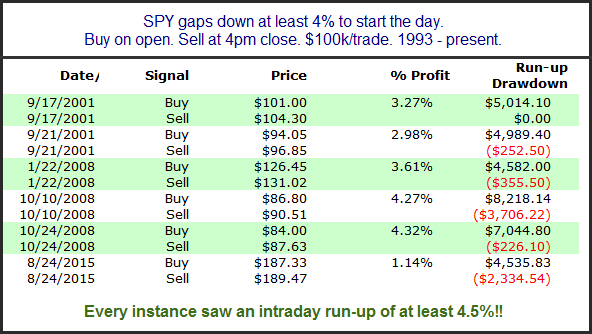 It does not appear as though panic selling at the open would be wise. There seems to be a strong upside edge for this one day. Of course the sample size is low and anything could happen in such a highly charged environment.  But this study certainly suggests an upside edge should a 4% gap down actually materialize.
Want research like this delivered directly to your inbox on a timely basis? Sign up for the Quantifiable Edges Email List.