Below is a quick look at how the SPX has performed in the past on Holy Thursday. Like the last day before many long weekends, it has shown a bullish propensity over the years.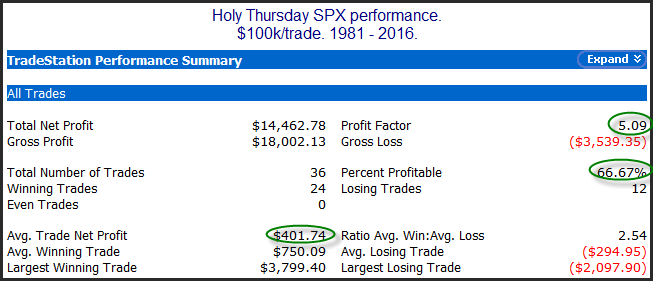 The numbers are compelling, and it is especially impressive to see how much the winners have outsized the losers.
Want research like this delivered directly to your inbox on a timely basis? Sign up for the Quantifiable Edges Email List.