Martin Luther King Jr. Day was on Monday. The NYSE has only observed MLK Day as a holiday since 1998. But over that 16 year period the market has not done too well during MLK week. I showed this last year in the 1/22/12 blog. I've updated the chart below.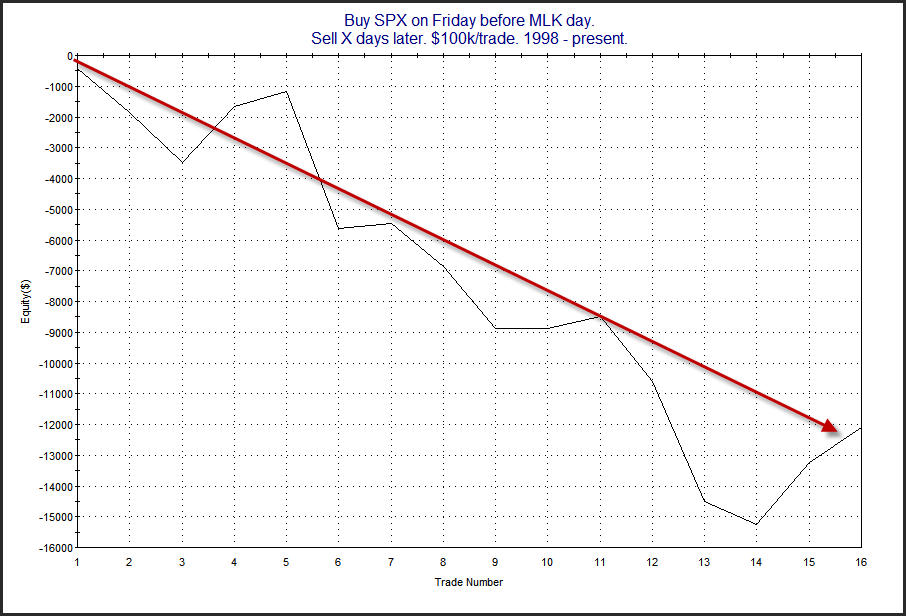 MLK week has seen the market rise the last couple of years, but prior to that it had some real struggles. Maybe the downside tendency is fading, or maybe it was just a blip and the downward inclination will reassert itself. It's tough to tell at this point. I'm still inclined to view seasonality as favoring the bears this upcoming week.
Want research like this delivered directly to your inbox on a timely basis? Sign up for the Quantifiable Edges Email List.