I've been seeing mixed evidence over the last few days. In yesterday's blog I showed a study that suggested short-term bullish inclinations. This morning's study makes a case for the bears. It suggests that big intraday rallies like we saw on Friday that have been followed by tight consolidations like Monday have often seen the market roll over.
Instances are quite low, but the stats are strongly bearish. To take a closer look I have listed below all 10 instances.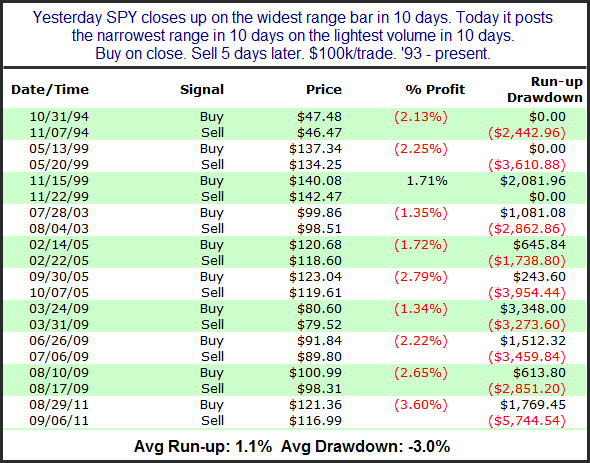 The last 7 instances closed lower 5 days later, and all by at least 1.3%. Additionally, the Avg Drawdown is nearly 3x the Average Run-up. Even with the low number of instances, I feel this study is worth some consideration.
Want research like this delivered directly to your inbox on a timely basis? Sign up for the Quantifiable Edges Email List.