Monday not only saw SPY make a 50-day high, but it was also the 2nd day in a row with an unfilled gap up. The study below is from last night's letter and was previously discussed several other times in the subscriber letter (click here for free trial). It examined other times SPY left at least 2 unfilled up gaps and closed at a 50-day high.
The size of the follow-through isn't terribly large, but it has been very consistent that some follow through was achieved in the next few days. Below is the 3-day profit curve.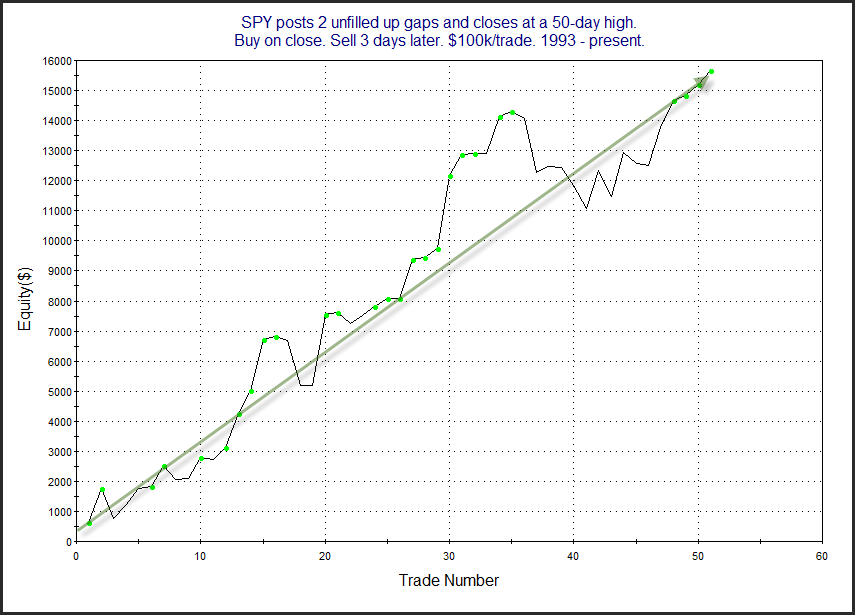 We have tracked this study for a long time, and it is back again at new highs. Traders may want to keep this bit of evidence in mind as they formulate their short-term bias.
Want research like this delivered directly to your inbox on a timely basis? Sign up for the Quantifiable Edges Email List.
Learn how to identify edges and formulate swing trading strategies with the Quant Edges Swing Trading Course!