I've been anticipating a bounce for a few days now, and this one seemed a little slow to arrive. But Friday put in a strong move, and we saw SPX go from closing at a 20-day low on Thursday to closing at a 4-day high on Friday. I decided to look at other times in which the market put in a strong thrust off a 20-day low. Here are the results.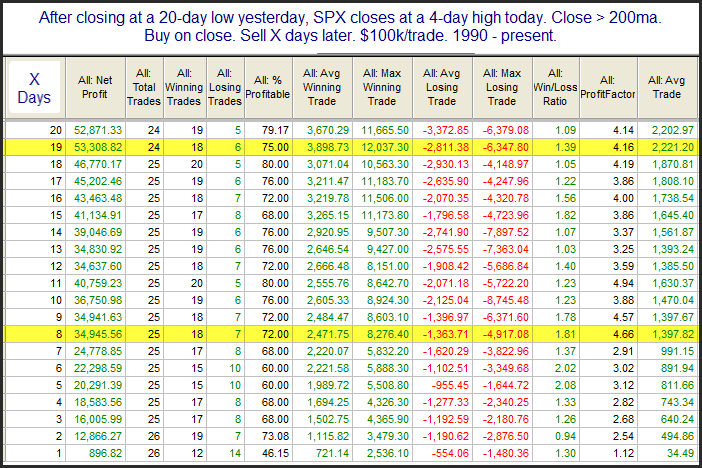 Day 1 is a bit iffy, but after that there appears to be a strong and consistent edge over the next 4 weeks. In the subscriber letter I looked at this study in a bit more detail. One thing I'll note here is that without the 4-day high, up closes from a 20-day low still have a generally positive outlook. But the Avg Trade under those circumstances is about half what you see above for many of the time periods shown. Friday's strong move up appears to be a positive.
Want research like this delivered directly to your inbox on a timely basis? Sign up for the Quantifiable Edges Email List.