One interesting aspect of Wednesday's action was that the NDX suffered its worst decline in at least 20 days while SPX made a 20-day intraday high. This is something I've looked at for subscribers in the past, but never shown on the blog. When I previously examined other instances I found little in terms of short-term implications, but the intermediate-term implications appeared strong. Below are updated results.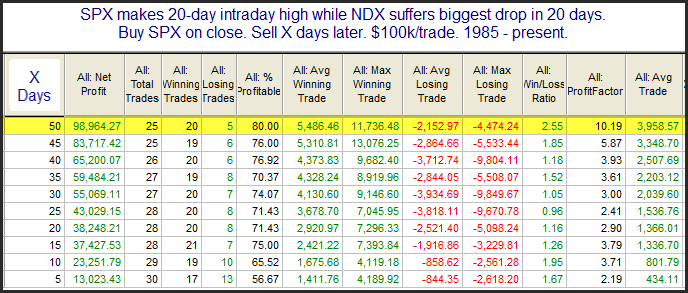 Results here appear pretty strong throughout. The big NDX drop during an intermediate-term move higher for SPX has rarely derailed the rally. Most of the time it has been followed by additional gains.
Want research like this delivered directly to your inbox on a timely basis? Sign up for the Quantifiable Edges Email List.